Joan, Les and Ilo at Book Signing for

    "A Prarie Lad walks with God" 

  "Treasures In Parchment " Plaques

B & J Publishers

Joan Kruger 1981 

$10.00 (Framed: Order any color or finish frame)

$5.00 (Print)

(Plaque Samples...)

LET THE MASTER PLAY

My Soul is like a violin, played by the Hand of God,

The Music formed and molded by the bow, the chastening rod!

My life was empty, barren, no Music in my soul,

And then on day I gave to God, my Violin and Bow!

He played a Song of Hearbreak, an aching, scolding tune,

Of loneliness and sorrow, of Life's sad and bitter wounds.

Such probing thoughts and deep,, dark notes from the strings did flow

Until my heart cried out in pain "Please put down the bow!"

…………….

MUSINGS OF A MUSIC MINISTER

DEAR Lord,

I praise you for the Divine Call

You have placed in my Life…

How it b urns within me…

With the truths of your Word,

With the desire to speak if forth,

And I praise you for my special gift of


Music,
Where my message is my song….

WHAT DID YOU SEE?

The Farmer looked at huge grey stone,

It's only a rock! He said,

But the Artist saw it through different eyes,

And carved out Mendelssohn's Head!

.................................................

….

…..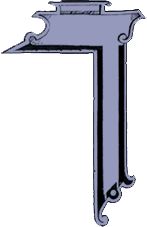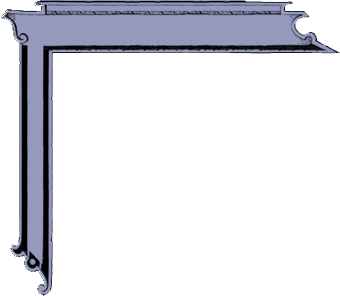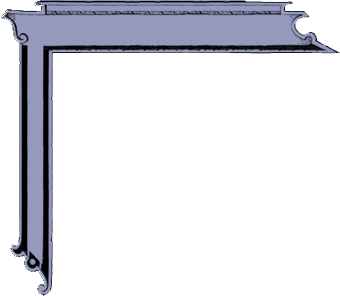 TITLES OF AVAILABLE PLAQUES 

ORDER NOW FOR CHRISTMAS

(All Sizes Colors and Backgrounds)

GOD'S CREATIVE MIRACLE

God Created Man and He called

Him

"good!"

God created Woman and He called

Her

"beautiful!"

God created Children and He called

Them

"gifts."

And God put them all together and

He called them

FAMILY!!

TREASURES IN PARCHMENT

Joan Kruger

1993

FAMILY 

God's Creative Miracle

Called To The Family

Where Have All the Grandma's Gone?

A Mother's Yearnings...

A Father's Dreams...

You're My Dream of a Daughter - In - Law

Who Can Describe a Sister?

My Promise To You...From Your Husband!

The Call To Be a Husband!

The Joy of Wifehood!

Joan N. Kruger

Treasures In Parchment

MUSIC

The Musings of a Music Minister

Let the Master Play

The Second Violin

The Melody of My Life

Joan N. Kruger

Treasures In Parchment

DREAMS & DESIRES

May I Walk As A King

What Do You See?

Have You Prayed Today?

My Clean Unspotted Day

What Is Life

The Valley of Weeping

Do They Work, Mighty Surgeon

Just Go To Sleep My Child!

Lord, Make Me Big!

Joan N. Kruger

Treasures In Parchment

SUFFERING

The Broken Vase (Most Popular)

His Touch Stops the Bleeding!

Pass the Gift On (Forgiveness)

Lord Help Me To Forgive?

The Message of a Single Rose

Remember Me, When I am In Heaven!

Memories Are Only Shadows!

i'll Be Looking For My Family!

Joan N. Kruger

Treasures In Parchment

SPECIAL FOCUS PLAQUES

The Portrait of A Missionary!

A Pastor's Wife Shares Her Heart!

That Man Will Be A Success Who...

A Pastor's Daily Prayer

I Need You My Friend...

Memoirs of a Principal

Joan N. Kruger

Treasures In Parchment

DEDICATED TO CHILDREN

It's Name Is Baby!

Mother's Boys

I Hugged a Child!

Make My Son a Man!

Make My Daughter a Woman!

Take Time Now!

The Right "ngredients!"

My Little Soldier

You Are My Merry Sunshine

Fly High, My Darling!

Joan N. Kruger

Treasures In Parchment

Defending Pentecost by William E. Kruger, Sr.

Authors Frank Reynolds & Les Arent with Joan

Four Books (Ghost- Written by Joan)

The Life of Eddy Anderson

Coffee Table Books by Joan

The Life of Frank Reynolds .

Book Signing at Evangel Temple 

for "I LOST MY COMPASS"

The "Hole" In The Vase

I had a beautiful antique vase,

Which I greatly adored,

"Till a little one ran through the room one day

And knocked my vase on to the floor.

I picked up the pieces and glued it together,

And it was lovely again,

But the back of the vase had a great hole in it,

Which I was unable to mend!

A beautiful life was given to me,

Joyously free from great trial,

But tragedy broke my life into pieces

When death took away my child!

I thought life was shattered,

I could not go on,

This heartache was too great to face,

When one day the Master spoke to me

And reminded me of my vase.

"Let me pick up the pieces, "Jesus said,

And let me fill up the lack,

So the world will again see a beautiful vase,

With only a hole in the back!:

So I turned to the Master

And He put me together,

And I came to understand,

That most human lives, No matter how lovely,

Have some hidden holes in them.

But when that which is Perfect has been revealed,

And we leave earth's heartache and strife,

Then all God's vases will be made perfectly whole,

By the Master Potter of Life!

Treasures In Parchment

Joan Kruger

1983

Charles Spurgeon preached a sermon in London & reached the hearts of hundreds in a congregation...

...the Sermon was published as an editorial in the local newspaper and reached thousands in that city...

...the Sermon was published in a national magaine and reached 500,000 readers...

...it was published in a book and reached many generations of people around the world...

"WRITE YOUR PASSION TODAY"

TO ORDER:

PH: 417-459-2631

      E Mail: billandjokruger@gmail.com 

Address:

Joan Kruger

1411 N 113th Ct #5802.

Omaha, NE 68254

www.krugerministries.com

Latest book by Joan, "i LOST MY COMPASS" Order or Buy it on  AMAZON KINDLE

David Bicket, Pubisher and CEO of

 "IBOOK Publishing, and Joan at book signing for  

"I Lost My Compass

Joan & Eddy Anderson,

"The Singin' Parson"